From 11-14 November 2020, the 4th edition of the Central China International Dental Exhibition was successfully held at Wuhan International Expo Center. Taking place alongside the 2nd World Health Expo, this year's Dental Show once again became the focus for dentists and oral health professionals across Central China, a region of some 300 million people. Benefitting from the support of all the top dental associations across five provinces, 450 exhibitors occupied an exhibit area of 30,000 sqm and attracted over 31,500 attendees. Alongside the exhibition were 150 high-level academic conference sessions, seminars and workshops which hosted around 3,000 delegates eager to update their knowledge on the latest dental and oral healthcare techniques. As in previous years, the Show also welcomed more than 150 recruitment specialists who were on-hand to assist some 2,500 job seekers highlighting the vitality of the region's dental industry.
In response to the ongoing fight against the COVID-19 pandemic, the exhibition was held in a safe and orderly manner reflecting the effective control policies and practices successfully implemented in both Wuhan and across China. On the opening day a 'thanksgiving' event recognised and celebrated the efforts of front-line dental health care professionals in their fight against the virus and with the entire event broadcast live by STOMATOLOGY TODAY. Yu Guangyan, President of Chinese Stomatological Association, Professor Ge Lihong, Chairman of the China Oral Health Foundation, Academician Wang Songling, Vice President of Capital Medical University, Academician Zhang Zhiyuan, Shanghai Jiaotong University School of Stomatology, Vice President of Chinese Stomatological Association, Wuhan University School of Stomatology Dean, Professor Bian Zhuan and many other experts and leaders in the field of dentistry, used their participation at the event to also show their support to these front line medical workers. Representatives of enterprises that had donated materials and practical support to help combat the epidemic, along with institutions and organisations who had also donated time and resources were commended during the event.
It was fitting that a city hit so hard by the pandemic, was able to welcome thousands of dental and oral health professionals who encapsulated the positive spirit that has seen Wuhan emerge from the crisis and deliver an event showcasing vitality and unprecedented opportunities. This renewed optimism was clear for all to see on the exhibition floor and in the conference rooms as buyers and sellers enthusiastically engaged in four days of networking, education, knowledge transfer and business discussions around the latest technologies, materials and services.
Leading Manufacturers Showcase New Dental Products
Many top dental brands gathered at the Show to display, promote and sell their latest products including KAVO Group、3M、Dentsply Sirona、Straumann, Zimmer、Procter & Gamble, China Dental Valley, NATIONAL MEDICINES PROSPECT, Osstem China, Zumax, J.MORITA MFG.CORP, SHOFU Dental, Dazhong Medical, Angelalign, Ivoclar Vivdadent, SINOTEC, IMD, Septodont , Invisalign, WEGO, Jiahong Dental, Fotona, Miele, DING YUAN DENTAL LAB, Orodeka, Gigaa Optronics,ETA, and Aidite and many more. The Dental Show Central China is now established as a must attend event for the region's oral health care professionals as it brings together under one roof, the latest international standard technologies and services which can be conveniently viewed and compared.
Alongside leading manufacturers many of the market's top distributors also showcased their full range of products to an influential audience keen to be updated on the most cost-effective technologies for their practices. Recognised industry leaders such as Hongchang Henry Schein, Hubei Jianchi, Wuhan Hongjie, Wuhan Jiaze, Wuhan Junkang Yongchuang, Huaruiteng and many other distributors, were on hand to successfully initiate new business contacts and secure new orders.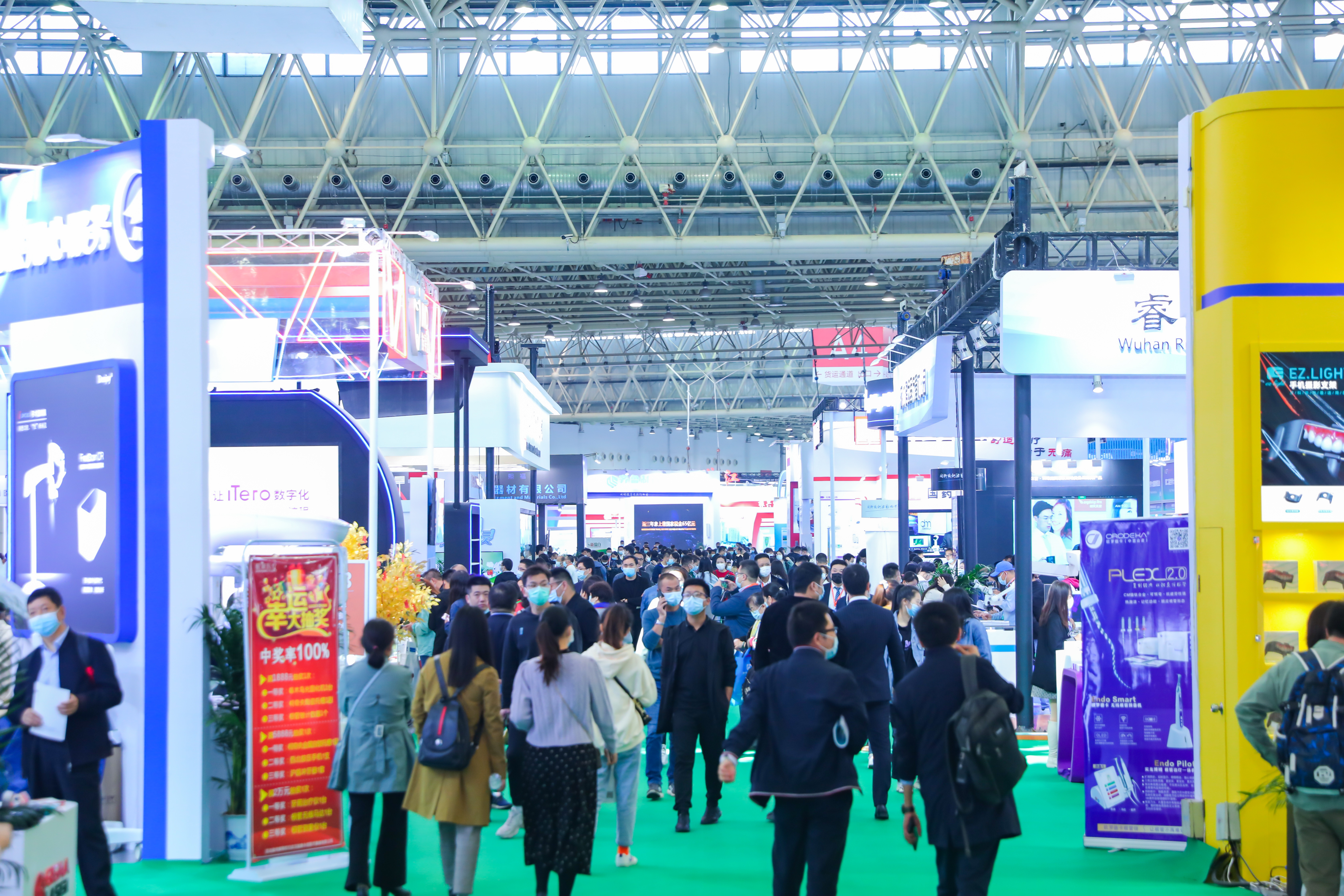 Academic conferences focus on precision stomatology
A key part of the event's success and appeal were the 19 thematic conferences which saw more than 200 dental and oral healthcare experts present their latest findings and experiences across 150 high-level academic sessions and forums. Delegates were able to update their knowledge on the latest research findings and techniques whilst continuing their professional development journey.
In an action packed 4 days, the conference coincided with a number of other important industry gatherings including the fourth council meeting of the Hubei Stomatological Association, the re-election of the Hubei Stomatological Association Pediatric Stomatology Professional Committee, the re-election meeting of the Hubei Stomatological Association Stomatological Equipment Branch, the Inaugural Conference of Hubei Stomatological Association Oral Mucosal Disease and the Integrated Traditional Chinese and Western Medicine Professional Committee. Also hosted during the event was the 17th Academic Congress for TMDs and Occlusion which was held in conjunction with the Annual Meeting of Chinese Society of TMD (Temporomandibular Disorders) and Occlusion. CSA 2020 was also successfully Convened at the same time.
Conference themes included Endodontics, Preventive Dentistry, Periodontics, Pediatric Dentistry, Oral and Maxillofacial Surgery, Oral Trauma & Plastic Surgery, Prosthodontics, Implant Dentistry, Oral Aesthetics, Joint Session Of Aesthetics and Prosthodontics, Orthodontics, Dental Education, Session of General Stomatology and Temporomandibular Joint, Private Dental Forum, Dental Care, Oral Cavity Medical Instrument, Oral Alveolar Surgery and Analgesia, Oral Mucosa, Oral Telemedicine Forum etc. This cutting edge content gave delegates a comprehensive view of the latest developments in dental techniques and practical support in utilitising new technologies and care in their practices spanning a range of stomatology fields.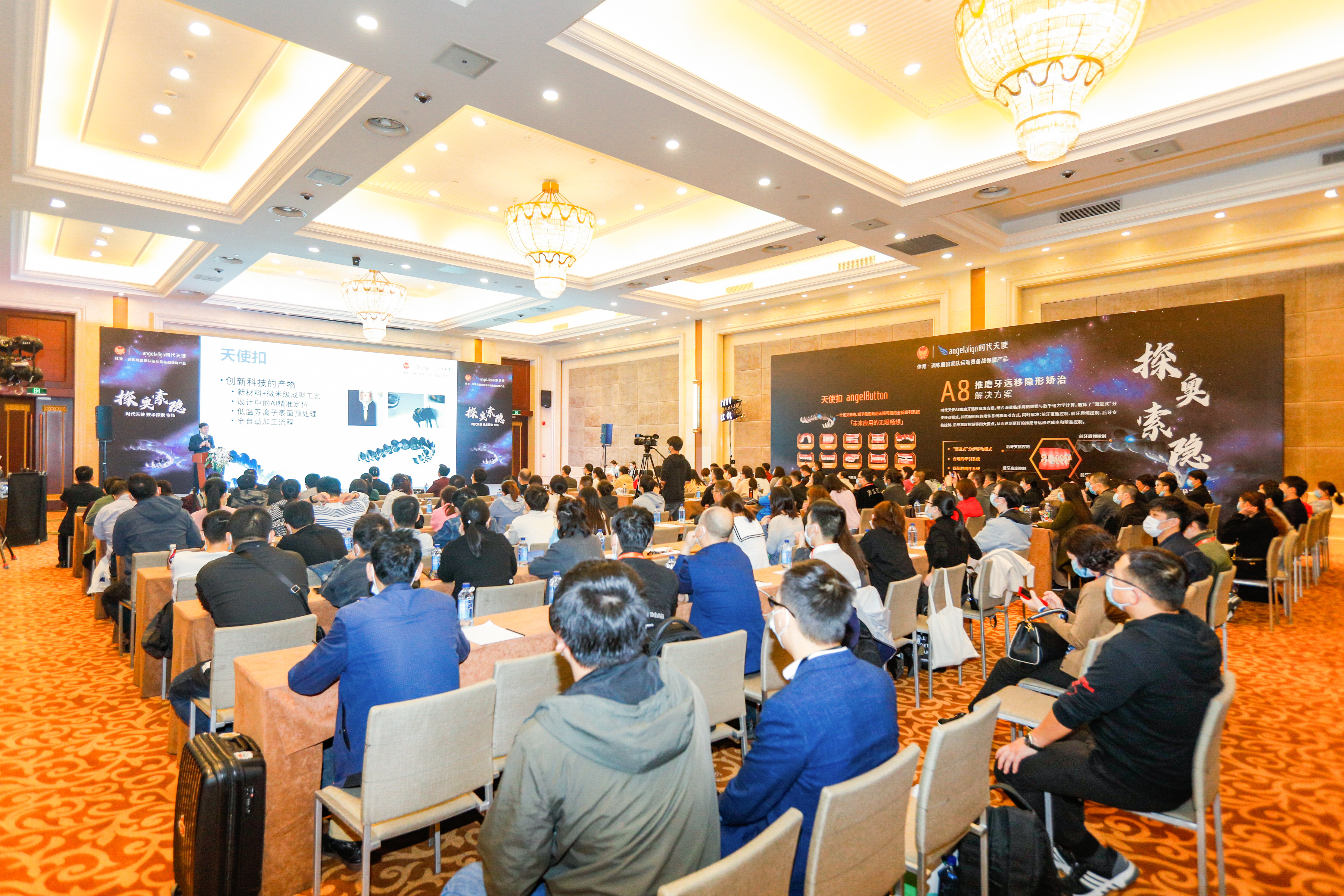 'Enterprise sessions' saw new products and technologies announced
This year saw much attention focused on the 'Enterprise sessions' from companies such as Woodpecker, ETA, AO, KAVO, Angelalign, Wego, Invisalign and others. These product debuts proved a highly popular part of the conference schedule as many dental clinicians and healthcare professionals stopped to listen and learn about the latest advances they will be using the future.
5G live broadcasts makes immersive experience of telemedicine surgery possible
The 5G+ telemedicine model was used for live broadcasts at the exhibition with topics covering implant dentistry, endodontics, Prosthodontics etc. Well-known dentistry experts such as Shi Bin, Meng Liuyan, Zhang Rui, Zhou Yi, Hu Jian, Cai Xinjie were able to bring advanced surgical demonstrations to a much wider audience. Following the successful completion in 2019 of the oral and maxillofacial surgery under 5G remote guidance of Wuhan University Stomatological Hospital, a new chapter in dental specialties has opened up.
Microscopic root canal experience improves level of modern root canal therapy for medical staff
Attendees could take part in the 'microscopic root canal experience' to improve their root canal therapy skills. A group of authoritative experts in microscopic root canal therapy with extensive clinical and teaching experience, led by Professor Fan Bing from Wuhan University School of Stomatology and his team, brought microscopic root canal technology, theory and operation to this receptive audience.
.
"Application and Promotion of Rubber Dam " training in theory and practical operation
The Hubei Stomatological Association held a public welfare training forum on the "Application and Promotion of Rubber Dam Technology". Designed to popularise applications and standardize clinical operations, the forum also provided an opportunity to thank private dentists who donated their time and skills during the height of the epidemic.
'2020 Meeting on Supply and Demand of Chinese Stomatological Personnel' helps promote the placement of talented new dental professionals
Meeting on Supply and Demand of Chinese Stomatological Personnel is an extension and continuation of the Stomatology Talents Job Fair organized by the Wuhan University School of Stomatology. All major public stomatological hospitals and private chain practices recruit talented dental professionals here. In addition to job placement and recruitment, well-known dental schools across the country also use this event to recruit the next generation of undergraduates, graduate students, and PhD students. With more than 150 recruitment specialists onsite and some 2,500 students seeking jobs, there was a vibrant atmosphere and many positive outcomes reported.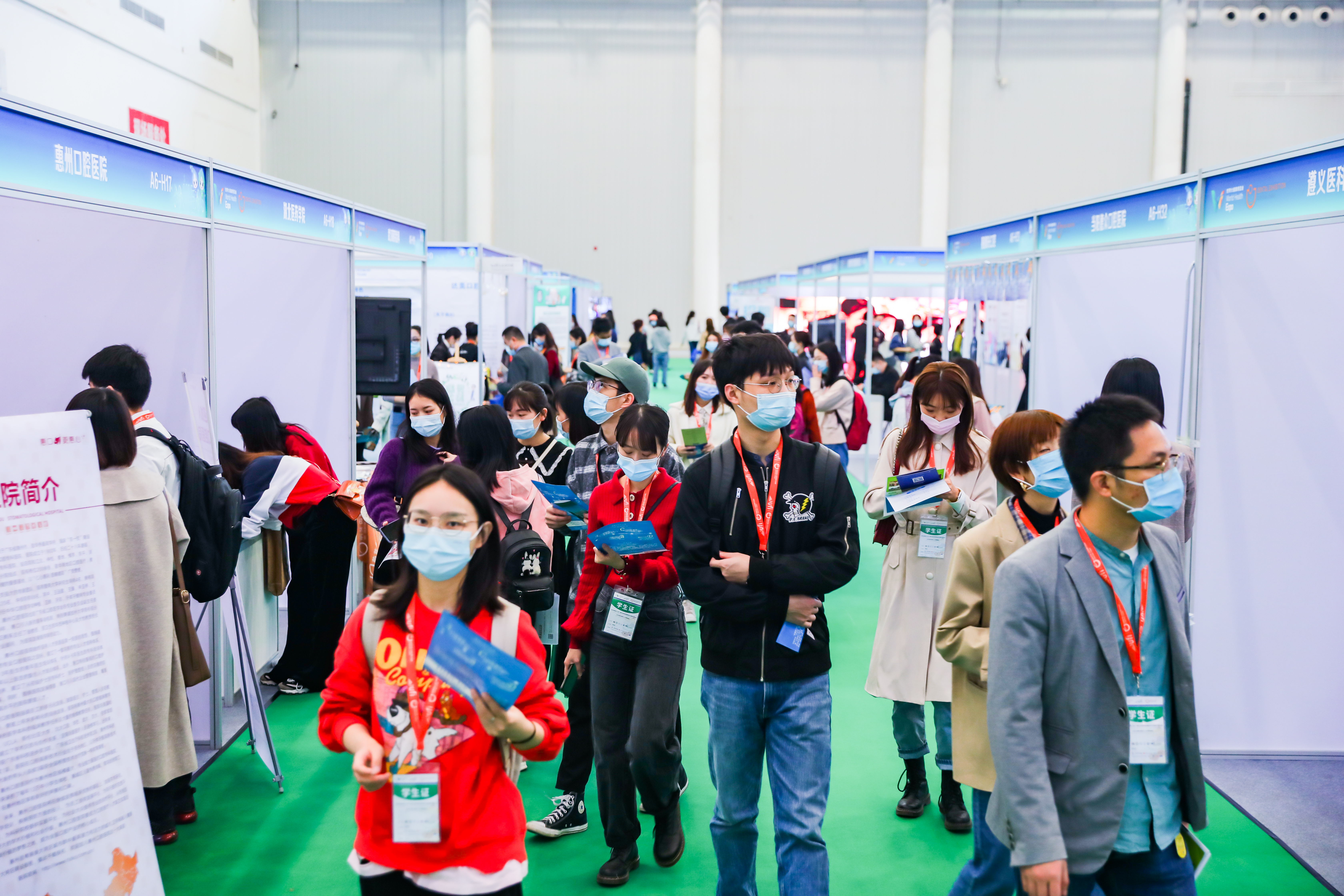 The four-day exhibition and conference was once again packed with high quality content, practical knowledge exchanges, the latest technical innovations and numerous networking opportunities with fellow dental and oral health care professionals. Despite the most challenging of years, The Dental Show Central China 2020 will be remembered as a turning point and catalyst for exciting new development and cooperation across the region's five provinces.
The organisers look forward to welcoming suppliers, delegates and attendees to The Dental Show Central China 2021 in Wuhan next November.
Note to Editiors
For further information, please contact:
Tina Xu
Overseas Marketing Manager,
Tel:+86(27)8736 2537
Email:tina@hope-tarsus.com